Memphis
Memphis Audio SRXP62WT 6.5" 125W RMS (250W Peak Power Handling) Pro Audio Coaxial Speaker- SOLD INDIVIDUALLY
$99.95
Lease for as low as $/week
Learn More
100% ORIGINAL AND QUALITY
Description
What's Inside?
the Perfect Audio Component
Has a Paper Cone and a Treated Cloth Surround
Comes With an Integrated Mylar Crossover
Shipping and Refund
Memphis Audio 6.5" Pro Audio Coaxial Speaker
---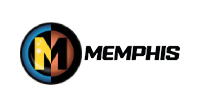 We are a Memphis Audio authorized dealer so you get up-to-date, fully warrantied products. Shipping is free to the lower 48 states on everything you order!
• Coaxial Speaker
• User Manual
One of the best entry-level 6.5-inch speakers out in the market, the Memphis Audio SRXP62WT is the perfect audio component upgrade for your car audio system's full-range needs. Belonging to Memphis Audio's Street Reference Series, this full-range speaker can give you the audio quality you are looking for at an affordable price.
It has a paper cone and a treated cloth surround, allowing the SRXP62WT to produce a solid and accurate bass output while still having the durability to withstand the stress from extended usage periods at high volume levels. It is equipped with a 1.5-inch voice coil, which enables the Memphis Audio SRXP62WT to have improved power handling.
It also has a 3-inch deep horn tweeter with a 1-inch diaphragm to give you the crisp and clear high-frequency performance you deserve. It comes with an integrated mylar crossover to direct signal flow while protecting the speaker from blowing off.
Diameter : 6.5 Inch
Sensitivity : 94 dB
Peak Power Handling : 250 Watts
Bottom Mount Depth : 2.87 Inches
RMS Power Handling : 125 Watts