Memphis
Memphis Audio SRX1044 Street Reference Series 10" 200W RMS(400 Watts Peak Power) Dual 4 Ohm Voice Coil Subwoofer Item
$109.99
Lease for as low as $/week
Learn More
100% ORIGINAL AND QUALITY
Description
What's Inside?
Maintaining Long-lasting Performance
Tight Spaces and Various Enclosures
Shipping and Refund
Memphis Audio Street Reference Series 10" Dual 4 Ohm Voice Coil Subwoofer
---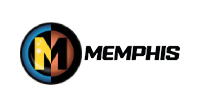 We are a Memphis Audio authorized dealer so you get up-to-date, fully warrantied products. Shipping is free to the lower 48 states on everything you order!
• 10" Subwoofer
• User Manual
The Memphis Audio SRX1044 is a high-performance 10-inch subwoofer designed to deliver exceptional bass response and sound quality. Built with quality materials and advanced engineering, this subwoofer will surely enhance your audio experience. Featuring a durable polypropylene cone with a rubber surround, the SRX1044 delivers accurate and powerful bass reproduction while maintaining long-lasting performance.
The cone is designed to handle high excursion, ensuring clear and distortion-free sound even at high volume levels. With a peak power handling of 500 watts and an RMS power handling of 250 watts, this subwoofer offers plenty of power to fill your car with deep, punchy bass.
Its 4-ohm impedance and a sensitivity rating of 84 dB ensures compatibility with a wide range of car audio systems. The SRX1044 is also designed for versatility and easy installation. Its compact and shallow-mount design makes it suitable for tight spaces and various enclosures.
It also includes a vented pole piece and a heat-dispersing basket, which helps keep the subwoofer cool during intense use, ensuring optimal performance and durability. Whether you enjoy smooth and subtle bass or hard-hitting low frequencies, the Memphis Audio SRX1044 is a reliable and powerful subwoofer with impressive performance, making it an excellent choice for car audio enthusiasts seeking high-quality bass reproduction.