Memphis
Memphis Audio M7E12S1 M7 Series 12" 750W RMS (1500W Peak Power Handling) Single Loaded Subwoofer
$819.95
$649.95
In Stock
Sold out
Lease for as low as $/week
Learn More
100% ORIGINAL AND QUALITY
Description
What's Inside?
High Quality Accurate Bass
Shipping and Refund
Memphis Audio M7E12S1 M7 Series 12" 750W RMS (1500W Peak Power Handling) Single Loaded Subwoofer Enclosure
---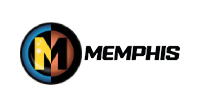 We are a Memphis Audio authorized dealer so you get up-to-date, fully warrantied products. Shipping is free to the lower 48 states on everything you order!
• 12" Subwoofer
• Subwoofer Enclosure
M7 subwoofers are known for their high quality accurate bass response and impressive power handling. M7 Dual 12" enclosures were designed to the exact t/s parameters of the subwoofer and are tuned to perform. These ported enclosures are wired to a 1Ω final load and will turn any vehicle into a concert on wheels. Looking for high quality accurate bass in a custom looking enclosure without paying the price for a custom build? M7 enclosures are the perfect solution.