Memphis
Memphis Audio SE2000.1V2 Street Edge Series Version 2 380W x 1 RMS @2Ohms, 2000W Max Power Mono Block Amplifier
$199.95
$179.95
In Stock
Sold out
Lease for as low as $/week
Learn More
100% ORIGINAL AND QUALITY
Description
What's Inside?
Go Loud Without Any Problems
Has a MOSFET Power Supply
Extensive Low-frequency Performance
Comes With a Low Pass Filter Knob
Shipping and Refund
Memphis Audio SE2000.1V2 Street Edge Series Version 2 380W x 1 RMS @2Ohms, 2000W Max Power Mono Block Amplifier
---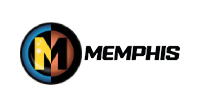 We are a Memphis Audio authorized dealer so you get up-to-date, fully warrantied
products. Shipping is free to the lower 48 states on everything you order!
• Mono Block Amplifier
• Owner's Manual
Memphis Audio has always been known for its ability to make high-quality car audio products at a more affordable price. Its amplifiers have a reputation for being able to go loud without any problems, and the SE2000.1V2 is the perfect example of that.
The Memphis Audio SE2000.1V2 comes with a Class-D amplifier, giving it a powerful audio output even if it is enclosed in a small and compact chassis. It has a MOSFET power supply, which is the most typical power supply that is used as it has higher efficiency compared to other types of power supplies. It also has a three-way protection circuitry, protecting the amplifier from thermal issues, overload problems, and speaker short circuits.
The Memphis Audio SE2000.1V2 can handle a power output of 220 Watts RMS at 4 ohms and 380 Watts RMS at 2 ohms. It is also a 1-ohm stable amplifier that can produce a power output of 570 Watts RMS. Its frequency response of 10 up to 200 Hz allows the amplifier to have an extensive low-frequency performance with lesser distortion.
For shaping the tone that would come out from the SE2000.1V2, it comes with a low pass filter knob and subsonic filter, which will protect the subwoofers from blowing off while having an improved audio quality from filtering out the unnecessary frequencies. It also has a bass boost of up to +12dB if you will still feel that the bass is still lacking.