Memphis
Memphis Audio MJP6 MOJO 6 1/2" 125W RMS (250W Peak Power Handling) Pro Mid-Range Speaker- SOLD INDIVIDUALLY-
$169.95
$129.95
In Stock
Sold out
Lease for as low as $/week
Learn More
100% ORIGINAL AND QUALITY
Description
What's Inside?
Whole New Look with Massive Performance Gains
Amazing Solution for Many Outdoor Applications
Shipping and Refund
Memphis Audio MOJO 6 1/2" Pro Mid-Range Speaker
---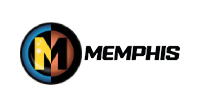 We are a Memphis Audio authorized dealer so you get up-to-date, fully warrantied products. Shipping is free to the lower 48 states on everything you order!
• MJP6 Woofer
• Grilles
• User Manual
MOJO Pro component speakers have a whole new look with massive performance gains. These speakers feature ultra-efficient and powerful neodymium magnets which cuts down on size and weight. A new and improved stylish cast basket adds strength.
One massive upgrade is the addition of water resistance making the new MOJO Pro an amazing solution for many outdoor applications including motorcycle fairings and side-by-sides where you require massive sound without fear of damage from the elements.